I'm going to dental clinic. I don't have any sore tooth. Just for a toothbrush.
"Why do you get it from dental clinic?"
No one does make sense if I say that I go to the clinic for a toothbrush. They say it's unnecessary to go to there just for a toothbrush instead of markets or convenient stores around us.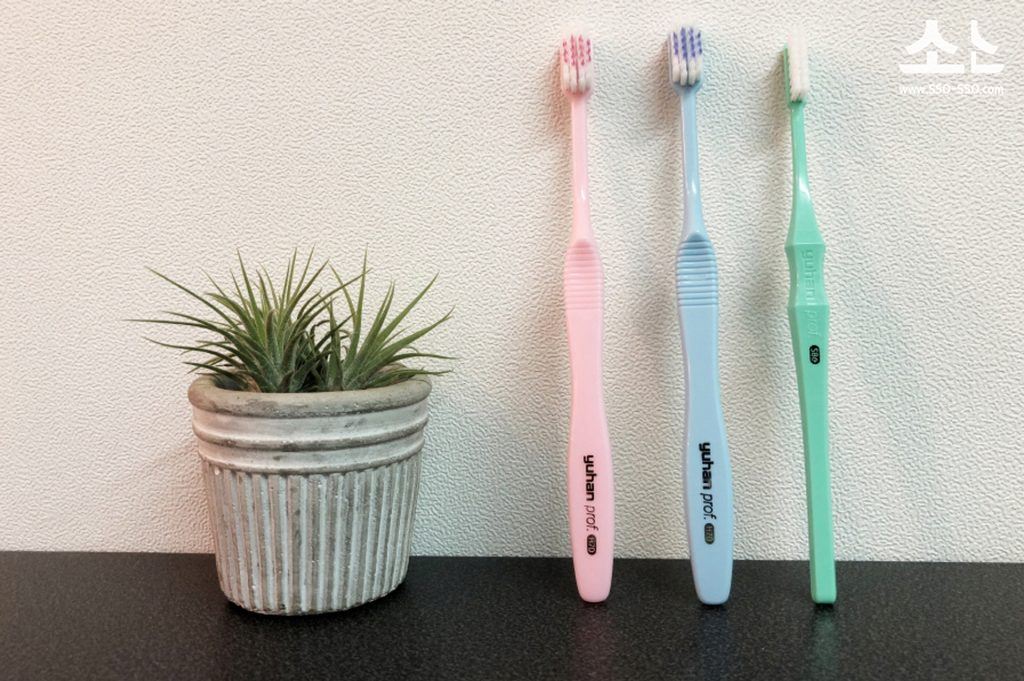 I agreed with that. It was not a stuff I should concern about. I thought every toothbrush is the same. I just satisfied with its different colors for its different users. I mostly chose what I could get any discounts or BOGOF (buy one, get one free). I had to buy a toothbrush for my teeth anyway.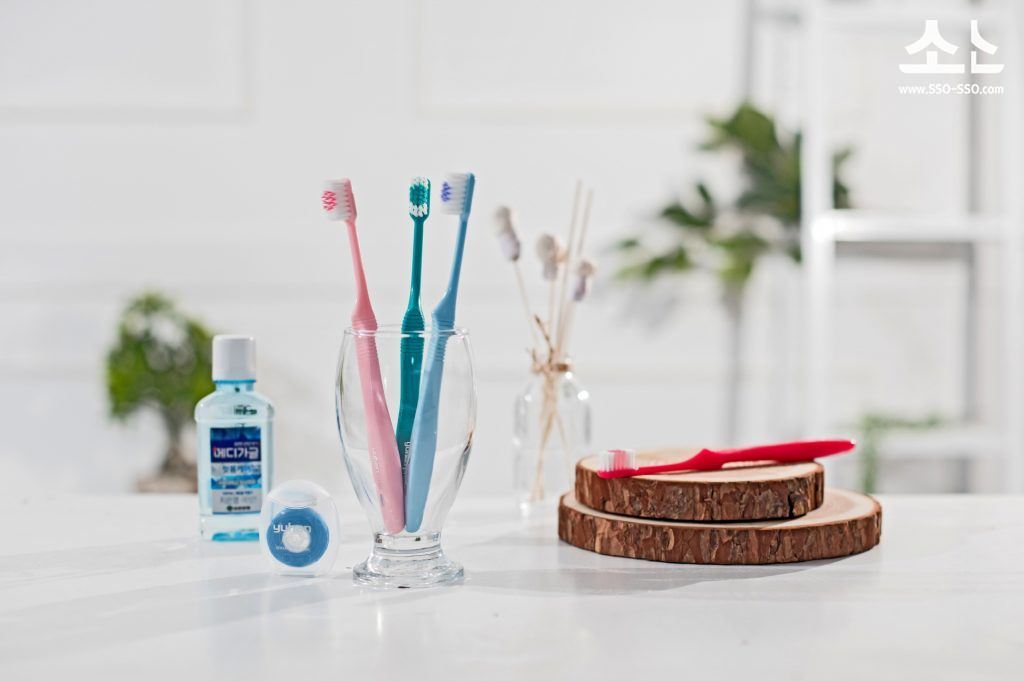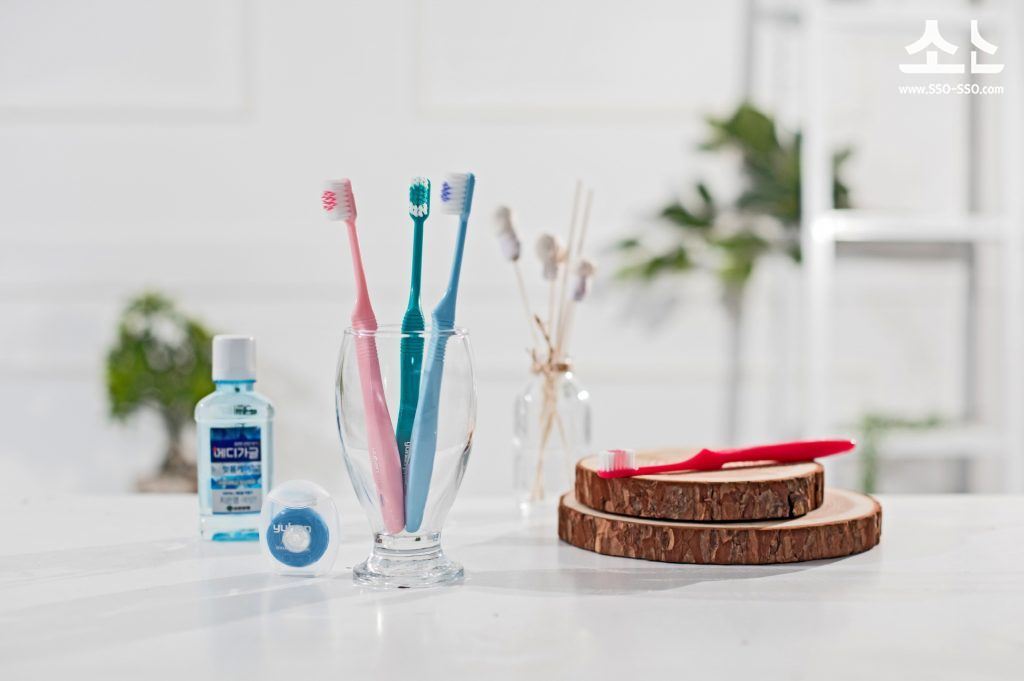 I had a chance to feel why toothbrush was important to me. It was a disposable toothbrush which was given at the motel where I stayed for my business two years ago.
It was a free plastic toothbrush in a white box within transparent plastic bag. The bristles were scattered and tangled.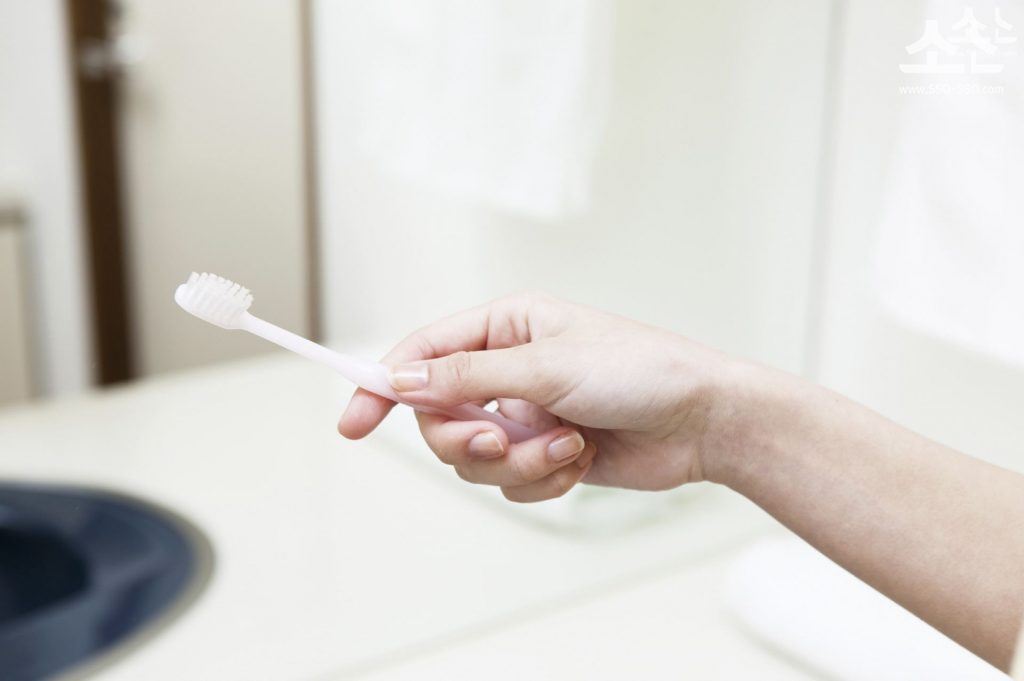 Even though I brought my toothbrush from home, I used the disposable brush because I didn't want to take it out while taking a shower. My hands got hurts because the grip was uncomfortable.
The bristles were pulled out in my mouth while brushing my teeth. After that, I started to consider a toothbrush to use.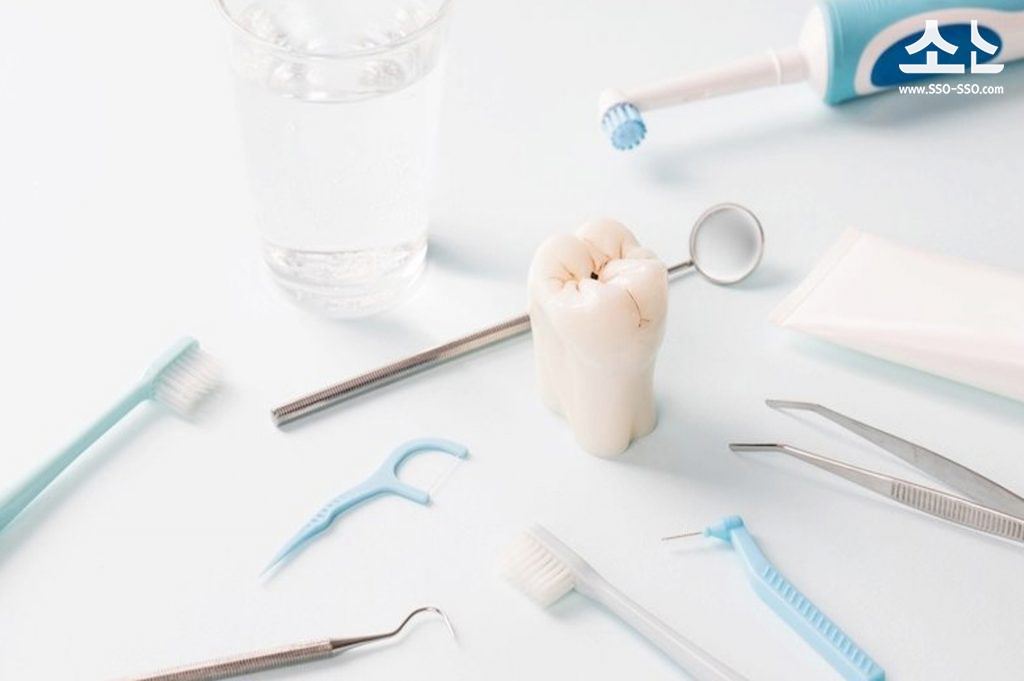 There are so many different kinds of toothbrushes in the world.
General and fine bristles toothbrushes were basic, and toothbrushes with various functions such as ion toothbrush, charcoal, functional toothbrush containing silver, and sonic electric toothbrush came out.
There is also a toothbrush that says "silver-nano", "anion". It says scaling (deep cleaning) is not needed at all. It is hard to choose a toothbrush to use since there are various products.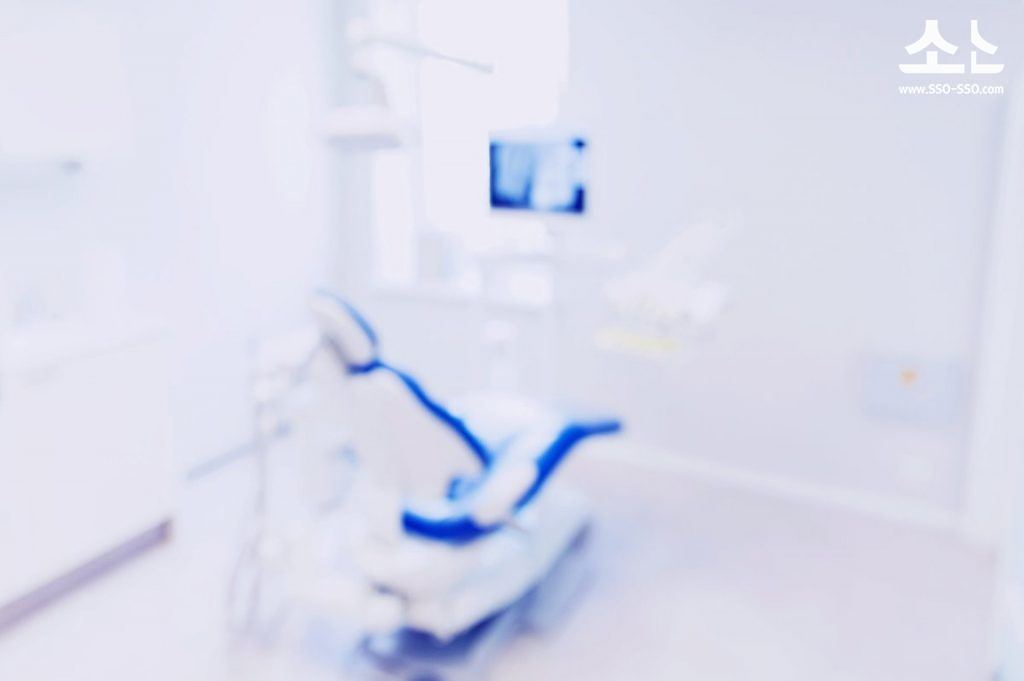 Recently, I figured out a way.
If you go to the pharmacy to get a medicine, it's clear for me to visit dental clinics to get a toothbrush.
Some people might already know the fact that dental clinics sell a toothbrush, which is only for the dentists. We can't purchase it from the Internet, huge markets, or even drugstores. The clinics sell a toothbrush…. Doesn't it sound like your teeth are gonna be clean with it?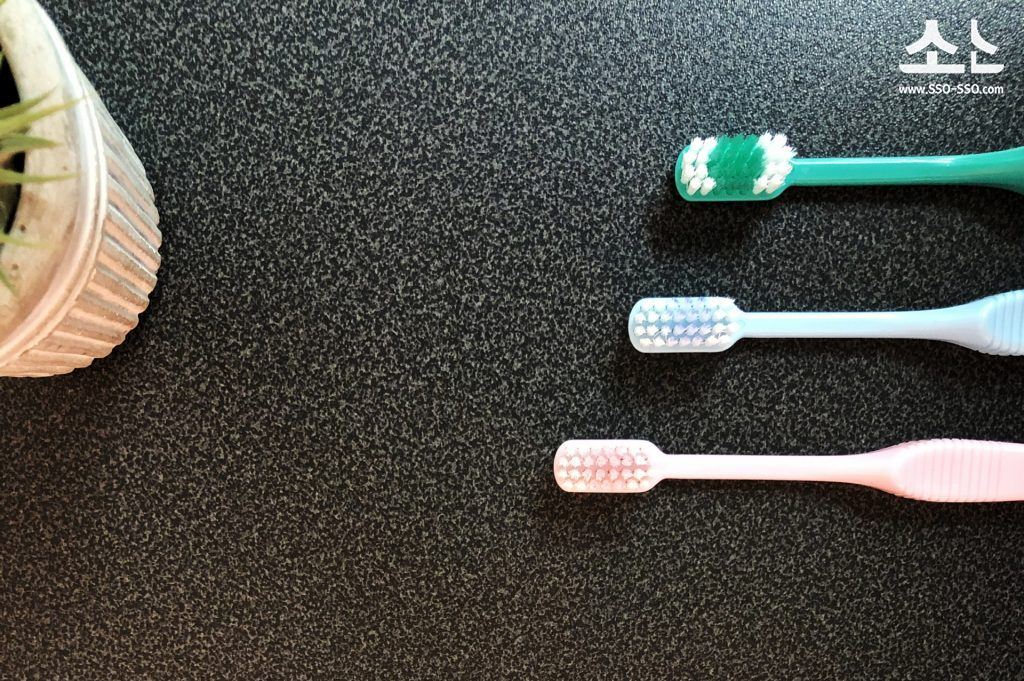 The toothbrush, Dental Care Professional, from Yuhan corp. is also one of the toothbrushes that can only be purchased by dentists. We can actually get something like an oral-care stuff from Yoohan-Yanghang through the internet or markets, but they are called 'Dental Care Line'.
The products only for dental clinics are called 'Dental Care Professional'. They are absolutely different from each other. Which means that 'Dental Care Professional' stands for a professional product, which can be purchased only at the clinics.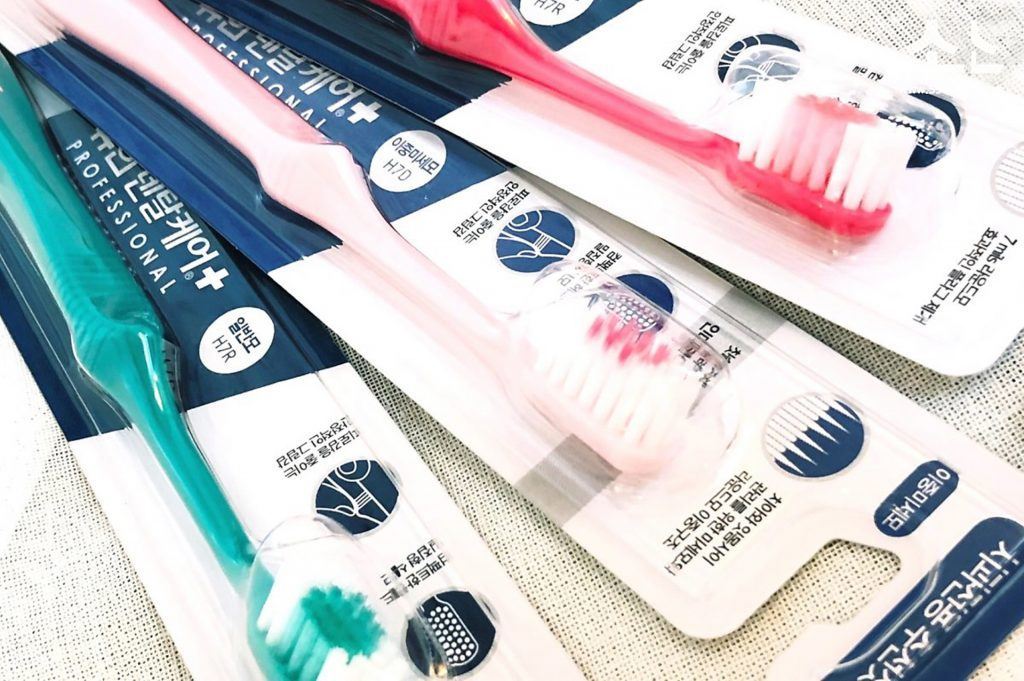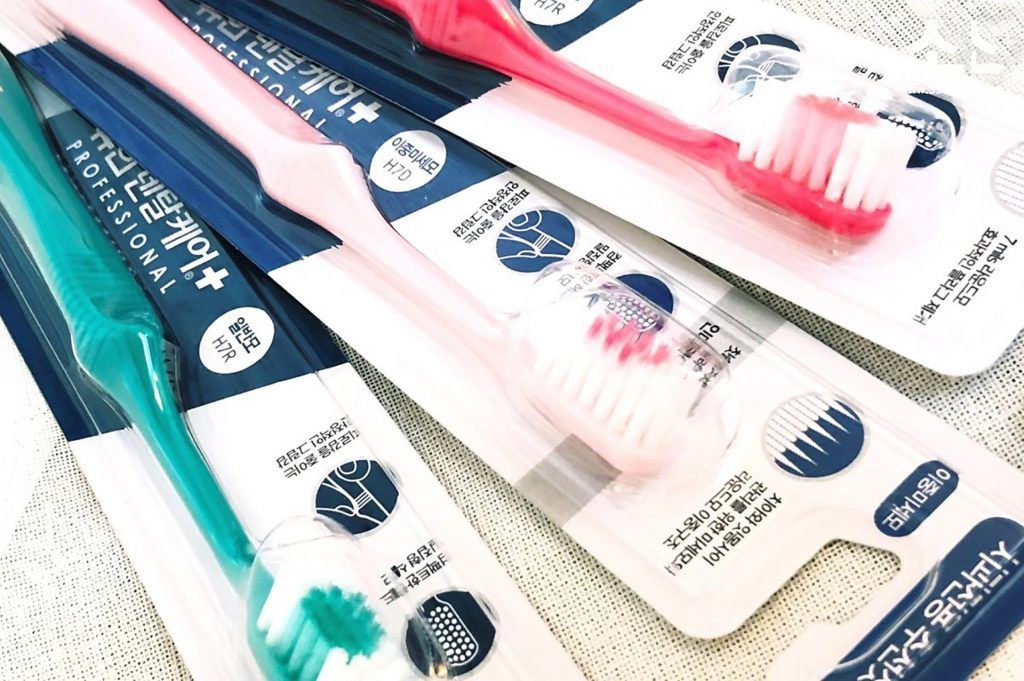 The reason why I visit the clinics to get a toothbrush is to consult with the experts about my oral condition, and to get an advice about the oral care and the management law in advance.
I feel like it would be helpful to me to learn what types of brushes are fit to me and how I should brush my teeth as well.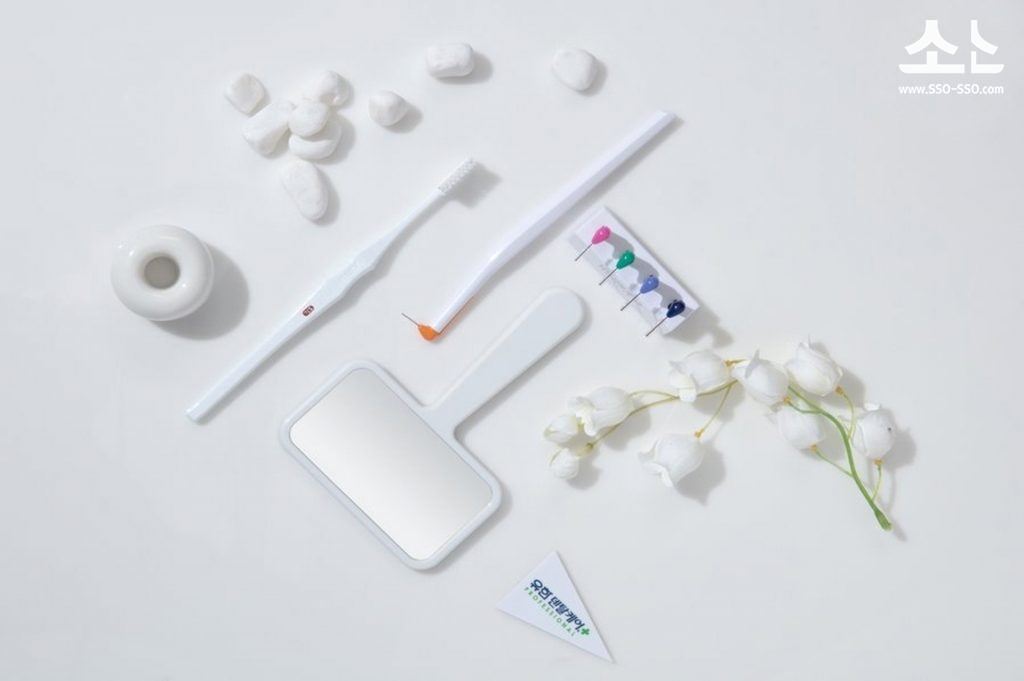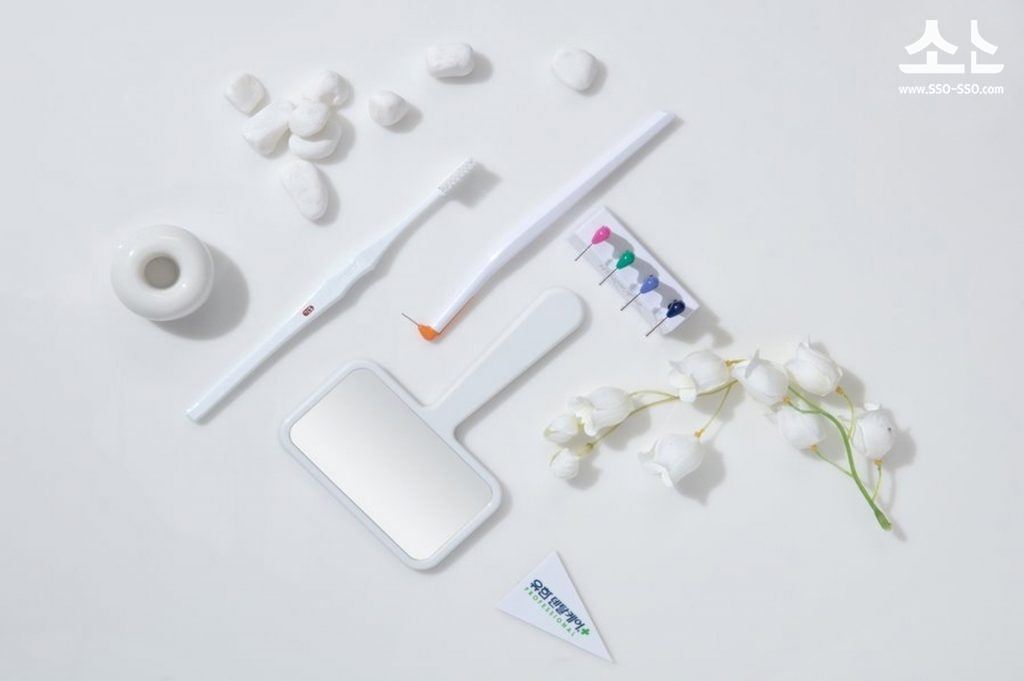 In particular, toothbrushes for dental clinics only such as 'Dental Care Professional' are the toothbrushes which are made with the concept of post-management after dental treatment.
It has been developed from the idea of that it is better to get an oral-care product certificated by the experts if we need.
I'm gonna tell you how toothbrush for the dental clinics only is different from the others.
First of all, my toothbrush among the Yuhan Dental Professional Line was H7R, a general toothbrush, and H7D, a double fine bristles toothbrush. The design of the toothbrush is exactly the same with the design when we think of it. Like it says "Yes, I was born only for your dental cleanness".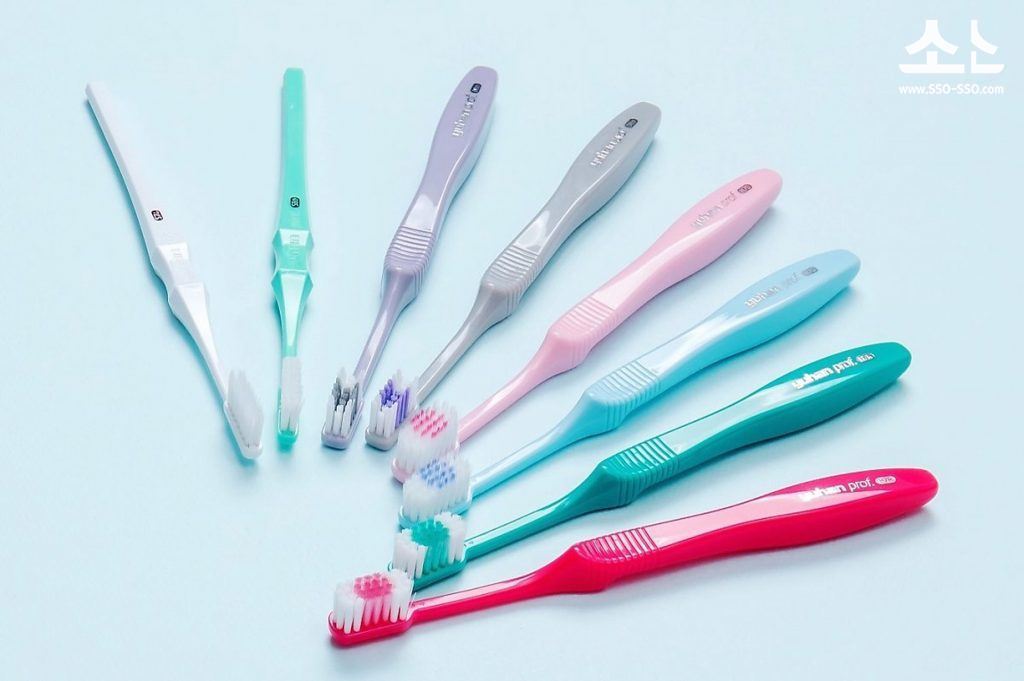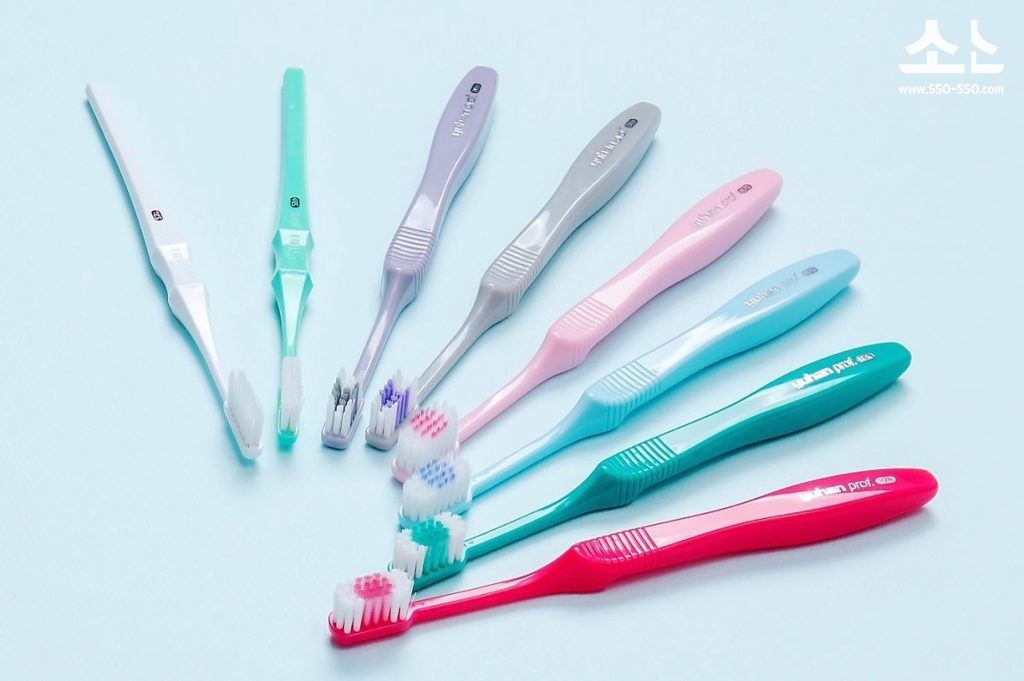 If you are looking for a design which seems like it comes from the future because it can only be purchased at dental clinics, you may feel a bit disappointed. But if you don't, you'll like it.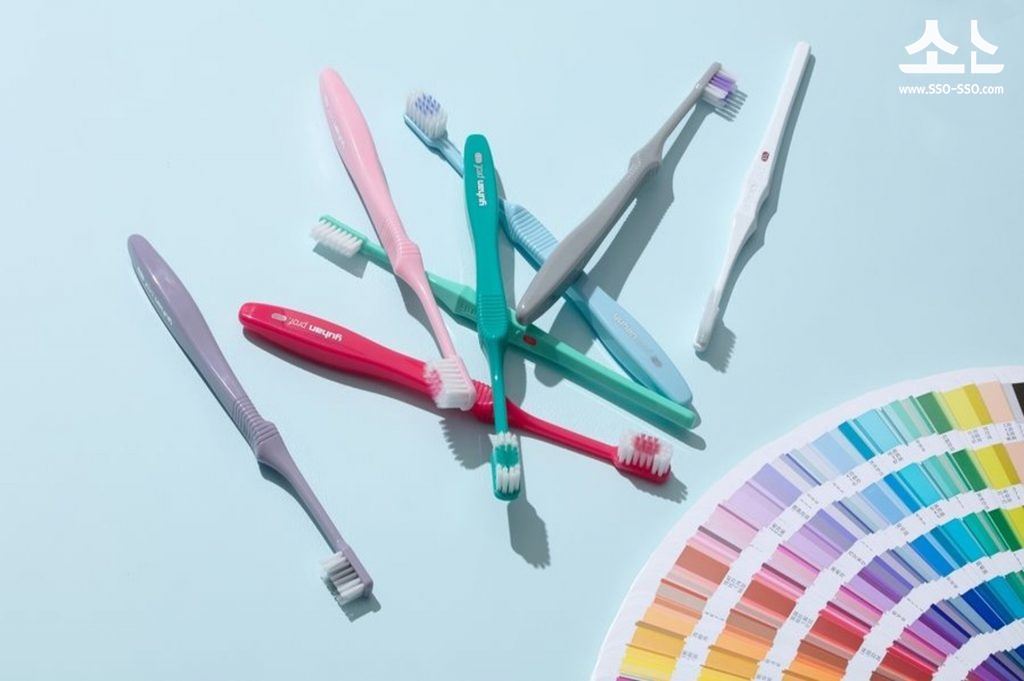 The quality of this toothbrush can be revealed when it is in use. First, it has a light weight. It's not really close to a featherweight, but it's light seriously. Also, it has a convex shape which helps you hold tightly.
It's never slipped from my hands since I have used it. Since it has its unique shape for grips, we don't have to care about the way we grab it normally. It is because its shape helps me hold in the right way as dentists recommend.
However, if you do not intend to change the way you hold your toothbrush, you may feel uncomfortable while using it.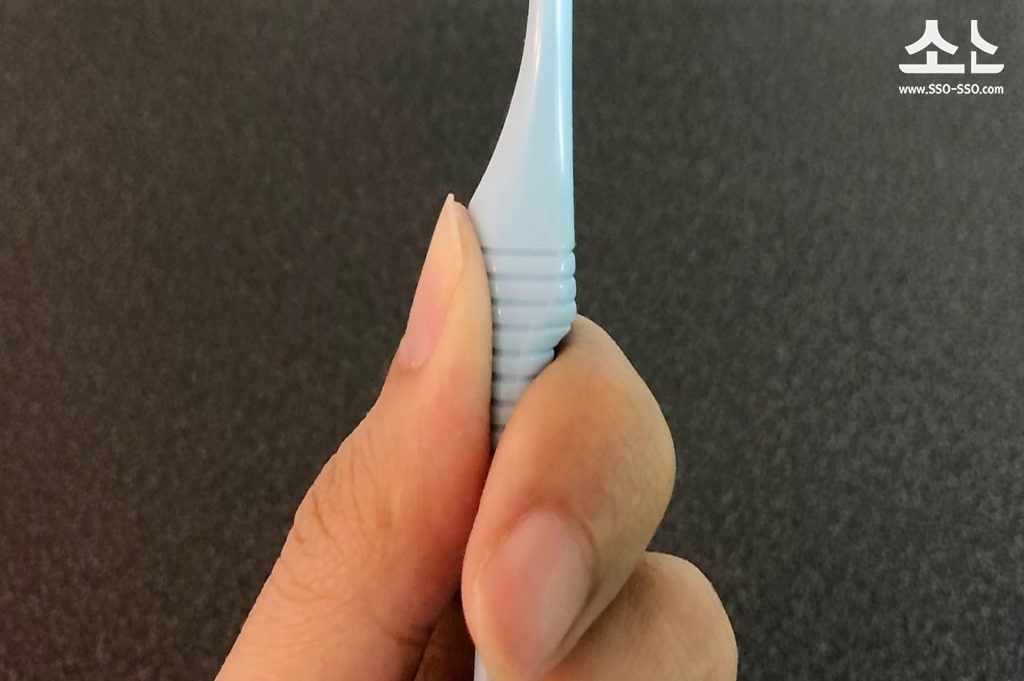 The most important thing for me is the bristles. I believe the bristles represents the toothbrush.
The bristles are really durable. The bristles are densely packed in four lines per row, so its density is really dense. From the feeling of its elasticity, it gives me a feeling of 'my teeth are gonna be clean and fresh if I use this toothbrush.'
After I used it, I noticed that it could reach to the molar smoothly and didn't give me irritation.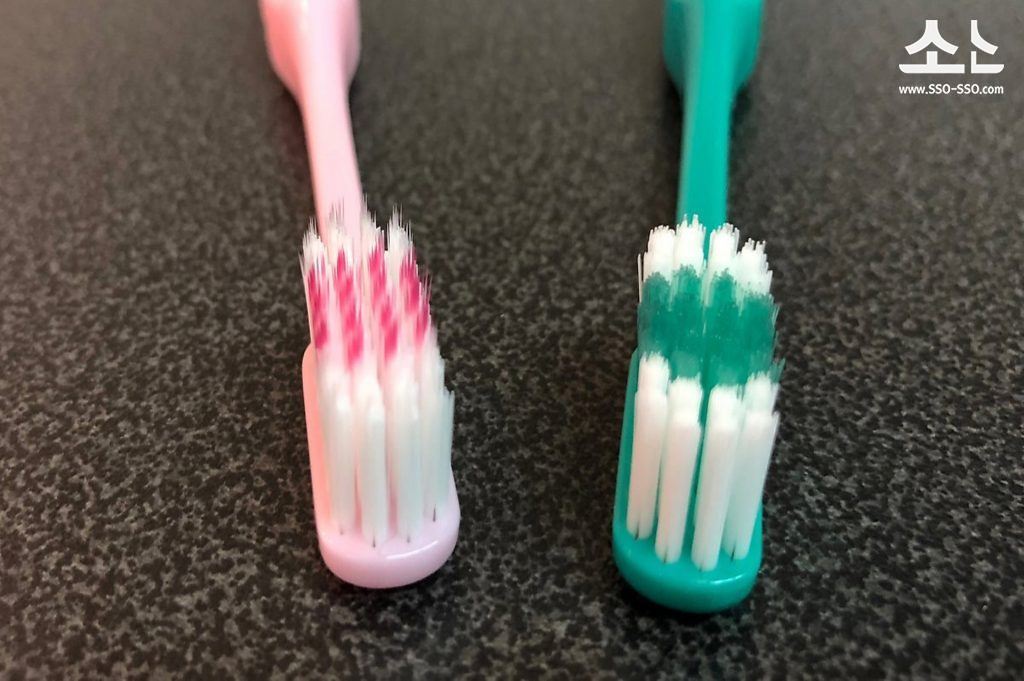 "Yes! this is exactly how it works!"
Prior to using the Dental Professional line toothbrushes, I mostly used general brush toothbrushes.
It was because I wanted to get a little bit much feeling of refreshing. However, now I feel like it is not necessary to have a general toothbrush because Yuhan Dental Care Professional can reach the area between the teeth and gingival regions to wipe out contaminants.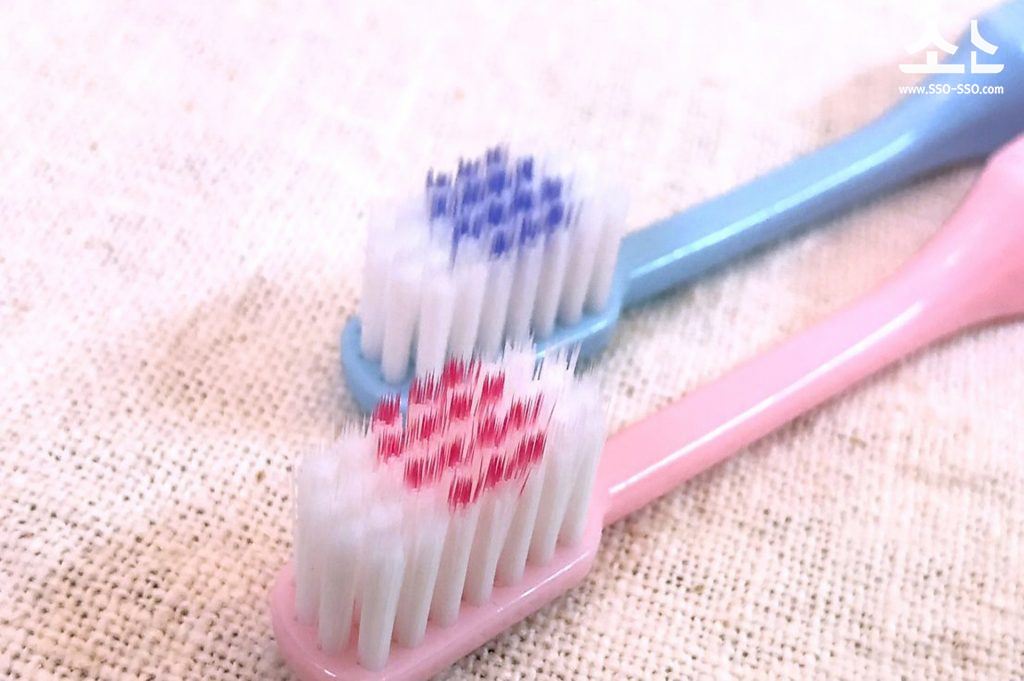 By the way, the lifetime of toothbrushes is not forever.
You should change your toothbrush as you should change if the razor blade becomes dull. This toothbrush also has an intelligent function. It alarms and indicates that it is time to replace the toothbrush.
The middle of the white bristles is rounded.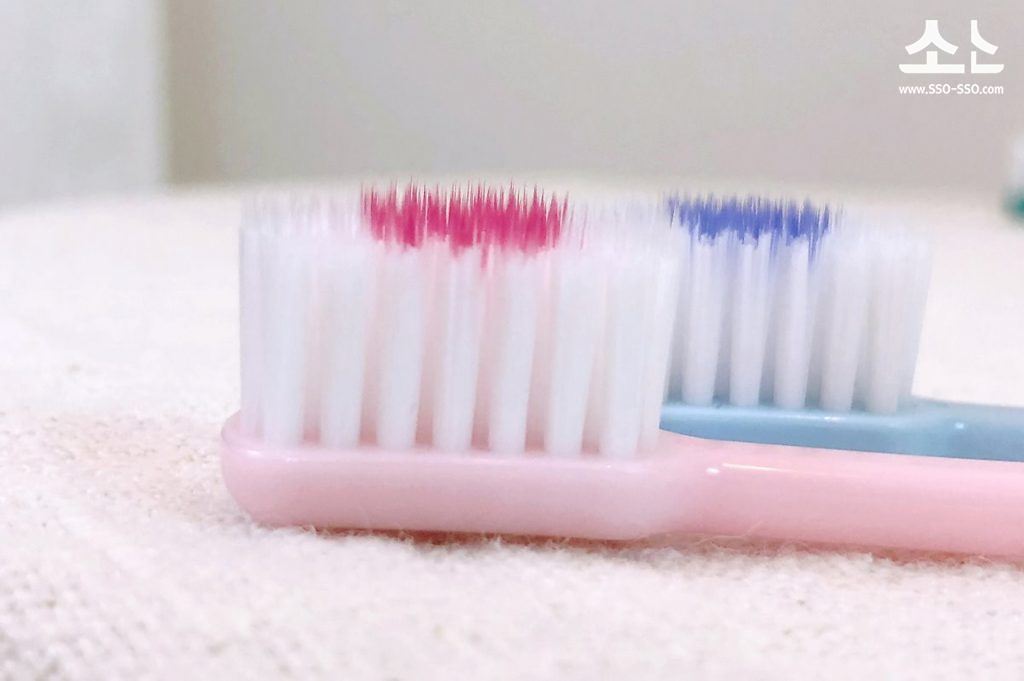 This color is the indicator that tells you when to replace the toothbrush.
If this indicator color disappears, it means that it is time to replace the toothbrush, so you can throw it away and go back to the dentist to buy a toothbrush. Generally, the color disappears in a month and a half to two months, depending on the brushing habit.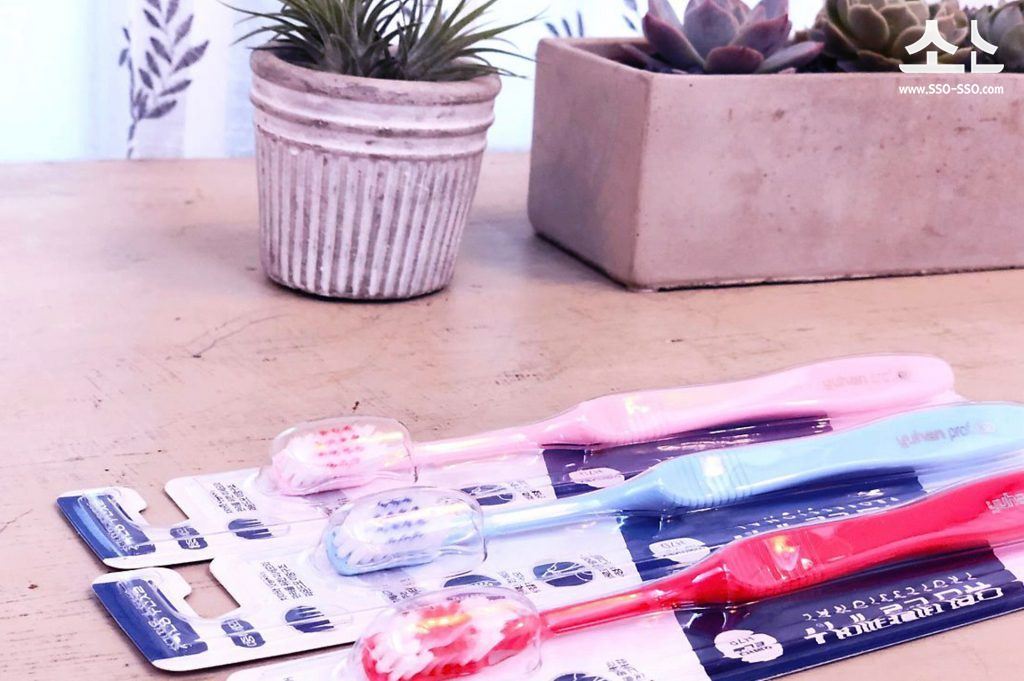 The toothbrush seems like it does not have any negative features in terms of function and design, but it has also a drawback. That is its package.
The front side is made of plastic, and the back side is made of paper. These packages are not easy to tear, and there is a lot of trouble to separate them for recycles.
In a sight of hygiene, this type of packaging with a full seal may be a good idea, but I feel like it would be better if it has another plastic lid to cover the bristles and make it easier to open it.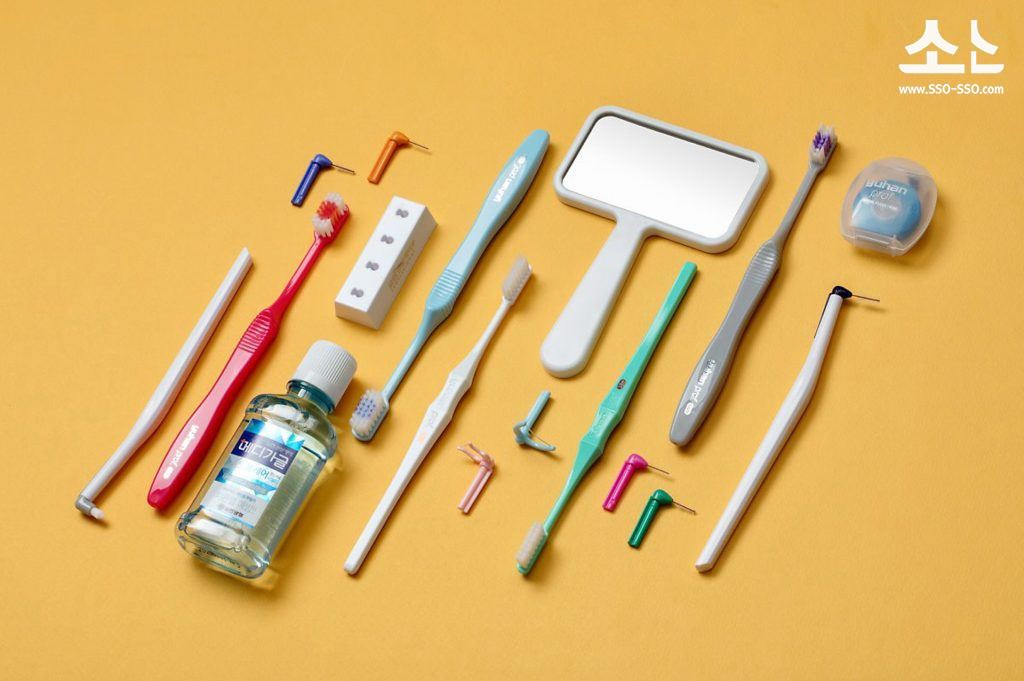 In fact, not all dentists sell dental professional toothbrushes.
There is also a dentist who does not sell the toothbrush itself. However, there are more dentists selling oral care products than before. If you have to choose a toothbrush because you want to get a good toothbrush, or you do not have a good toothbrush, I recommend you to visit the dental clinics for your toothbrush.